The Sentinels of the East
"Warriors of great reknown wander the lands to the East of Lordran, masterless, honourless, purposeless." Tenshi Mikawa Mino"Sometimes the truest and most noble of paths is the one most soaked in blood while the least noble is the path of pacifism. I aim to travel between both of these paths where I can be both the noble warrior and ignoble peasant, or neither at all."Kenshin Akira, author of the Book of the Conservative Soul"Faith is my strength; my faith is my hammer"Tzu Khan, High Monk of Kikyohama Shrine
The Sentinels of the East were tasked in ages past with protecting the realms of the East from without and within acting as the eyes and ears of the various Feudal Lords and religious leaders.
While many warriors, agents, and holymen wander the lands of the East only the finest ever make it into the ranks of the Sentinels. These honourable souls have fought on every concievable field imagineable from the plains of Astora, shadowy alleys of old Carim, to the realms of the Chaos Demon's themselves.
These masters in thier chosen fields value honour and loyalty above all else and are dedicated to their lords cause, and while they may act indepently at times retain thier ties to the brotherhood that joins them all.
"Serve well, obey well, bring honour to youself and your master"Toshiyuki Matsudaira
Cause- To bring honour to ourselves and our lords through the protection of our lands be it through the honourable duels of the Samurai, the secret agency of the Ninja, or the spreading of the Word as a Monk.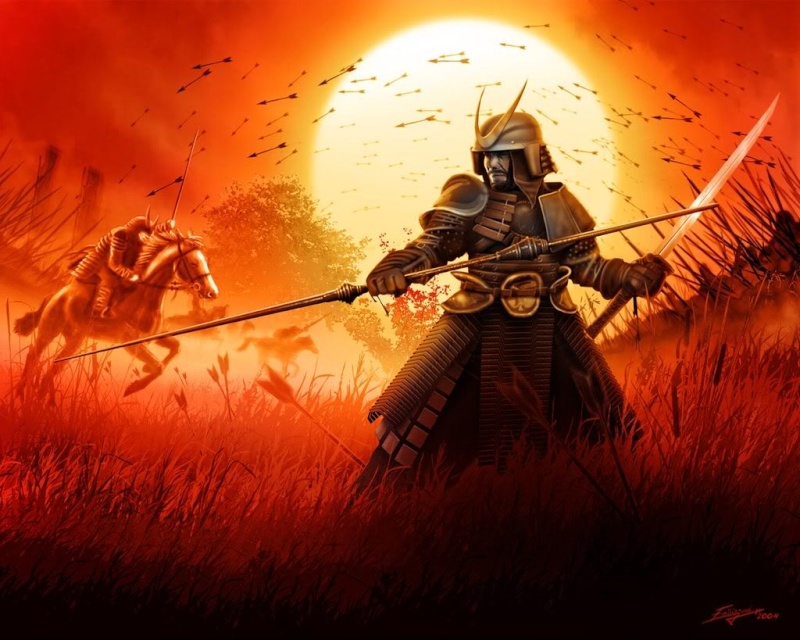 Last edited by ViralEnsign_ on Sun Aug 05, 2012 6:48 am; edited 6 times in total